This series of guides aims to be a starting point for all those newbies who do not know the world of robot vacuum cleaners. This article is intended for those who have more money to spend on cleaning robots than the recipients of the previous guide, but they still cannot afford a recent Roomba or a Dyson. There is everything from an old Roomba to brands of Chinese origin, going through several cheap and popular models nowadays.
In this article we will see what the best options in robovacs are if you have 500$ to spend. This will not be a hierarchical top, for my part I recommend all models on the list equally.
---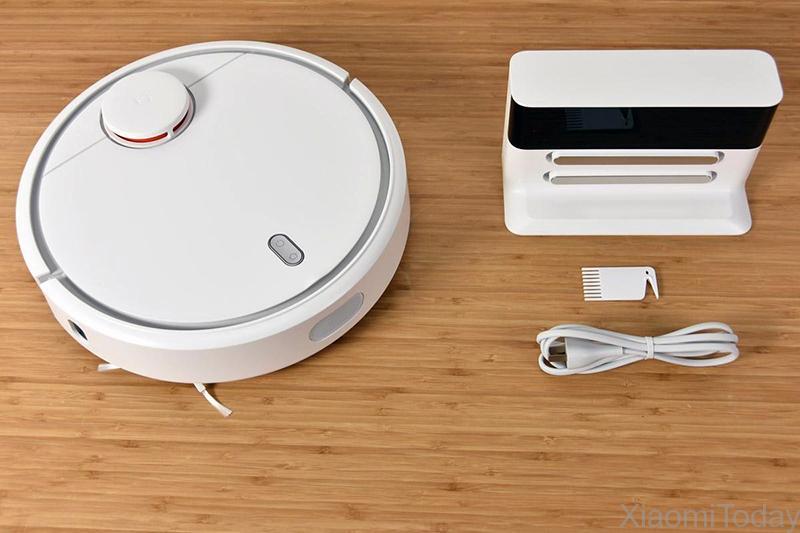 Xiaomi Mi Robot Vacuum Cleaner
The renowned Chinese brand Xiaomi entered the robot vacuum cleaners market in recent years, with its cheap Xiaomi Mi Robot Vacuum Cleaner, whose latest model costs 398$ at Amazon. He is one of Roomba's strongest rivals in the world of low-middle-range robovacs.
Your brushes are responsible for collecting and sending waste to the main brush. In addition, the Xiaomi allows you to automatically adjust the height with respect to the ground so that nothing escapes. For its intelligent movement it uses all kinds of sensors (in total 12, including radar, ultrasounds …) toavoid obstacles. It even uses a Laser Distance Sensor (LDS), an adapted version of the laser guidance systems of autonomous cars. It also has three rubber wheels to move around.
The Xiaomi vacuum cleaner also offers a suction force of 2000 Pa, a figure higher than that of its competitors in the market. You can also establish a "virtual wall" to delimit the access of the Xiaomi to certain rooms. It has a lithium-ion battery with an average duration of 2.5 hours. When the battery runs out, the robot automatically returns to its charging base. With a thickness of only 96mm, you can clean the narrowest spaces and is good at dealing with both smooth and carpeted surfaces.
It can be controlled through a mobile app available for Android and iOS, where you can schedule cleanings, see the entire route of the robot through the room and check its current status or cleaning history of your home. It is quite silent, despite its suction power, thanks to the engine with NIDEC technology. It is very good dealing with the hair of your pets. It also includes a small water tank for your microfiber mop. It has a mobile Wi-Fi connection, an anti-collision sensor to protect the robot and furniture, a laser rangefinder and 4 central processors.
It has a large HEPA filter that filters out the smallest dust particles. Unfortunately, it doesn´t come with additional filters, and these parts are not easy to wash.
Disadvantages: However, your garbage deposit is very small, and you have to empty it every two or three days. Nor is it able to focus on areas where there is more dirt. Another disadvantage is that your kit does not offer much beyond the manual, the charging base and a plastic brush.
---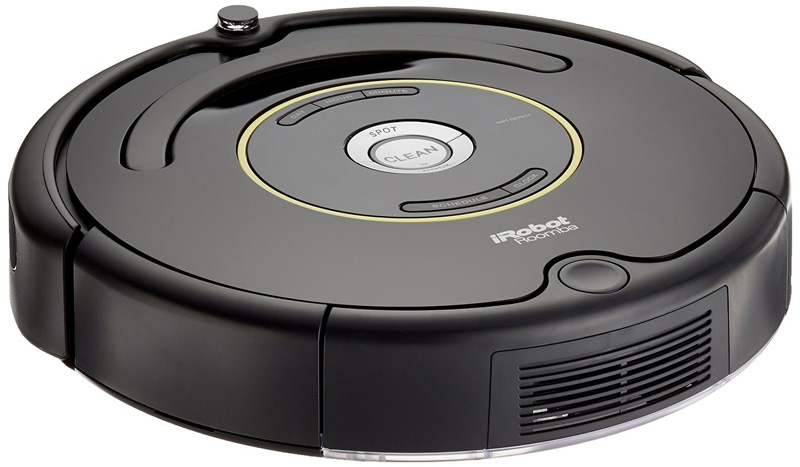 Roomba 650
It is surprising to find a Roomba on this list. However, that has an explanation. The Roomba 650 is an old model that has enjoyed great popularity over these years due to its excellent mix between good performance and a moderate price that has been decreasing as more recent models come out. Right now it only costs 280$ at Amazon (begin of 2018). It may not have all the latest updates, like a mobile app, but it does an excellent job.
Its suction power is quite impressive in most cases, except in the case of pet hair, where it gets stuck. It is quite good dealing with all types of floors, both hardwood and carpeted, sliding without problems. It does not have a remote control to program it and change its configuration, which can make the work difficult. In addition, its screen is not the most intuitive and offers less information than other more recent models.
It measures approximately 33 centimeters, being ideal to clean around the legs of the tables and under the sofas. Thanks to its iAdapt navigation system, it almost never jams and when the battery is running low, the robot returns to its base. The Roomba 650 includes a one-year warranty and its battery can operate for a three-hour cleaning period. The robot includes a piece that allows you to configure a virtual wall for the areas that the Roomba shouldn´t clean, sending an IR laser.
Roomba 650 includes several accessories, such as a rotating brush, a HEPA filter (to be cleaned periodically) and a waste extractor.
Now, it has its disadvantages. It is one of the noisiest models on this list, its garbage container is small and not easy to empty, it is bulky and heavy (weighs 3.5 kg), and there are no custom cleaning configurations (only standard mode). It also does not have a memory function, which it replaces with a dirt detection system to analyze which areas must be cleaned. It is capable of scanning the room up to 60 times per second.
---
Neato Botvac D80
The Neato D80 is a similar model to the more advanced D85 and its predecessor D75, but there are important differences with respect to both models. It is a fairly effective model dealing with dirt and dust, despite certain disadvantages such as not having HEPA filters (although the filters it brings are of good quality). It is the most expensive model of this list: $ 499 on Amazon (begin of 2018).
Its patented laser scanning system checks the entire room before starting to clean it methodically. Its LCD touch panel offers a very intuitive menu that facilitates the task of changing the configuration, so that we can schedule routine cleaning and specific cleaning according to the case. When the D80 needs to be recharged, it will automatically return to your charging station. The D80 includes two brushes (including a spiral brush to clean carpets) and a waste bag with 7 liters of capacity.
The heart of your navigation system is the QNX Neutrino operating system from Neato. Combined with laser technology, it is quite effective at mapping a room and avoiding obstacles with the efficiency of a high-end robovac, even in low-light areas. It surpasses its predecessors by collecting hair and pet dust, and is excellent at cleaning bare floors and low-pile carpets. This is possible thanks to Neato's patented Botoff technology. However, this system is not perfect and can sometimes get stuck.
However, it still uses an old NiCad battery that lasts about an hour and a half of operation. Also, among other disadvantages, it will not go through dark floors or carpets due to problems with your sensor. It is also not good cleaning carpets with high hair. Neither does it bring a remote control nor can it be controlled by Wi-Fi like other more recent models. It is still quite noisy compared to its competitors, despite being quieter than its predecessors.
Neato BotVac D85 is not the ideal choice for a low-mid-range buyer, but it does quite well with its objectives.
---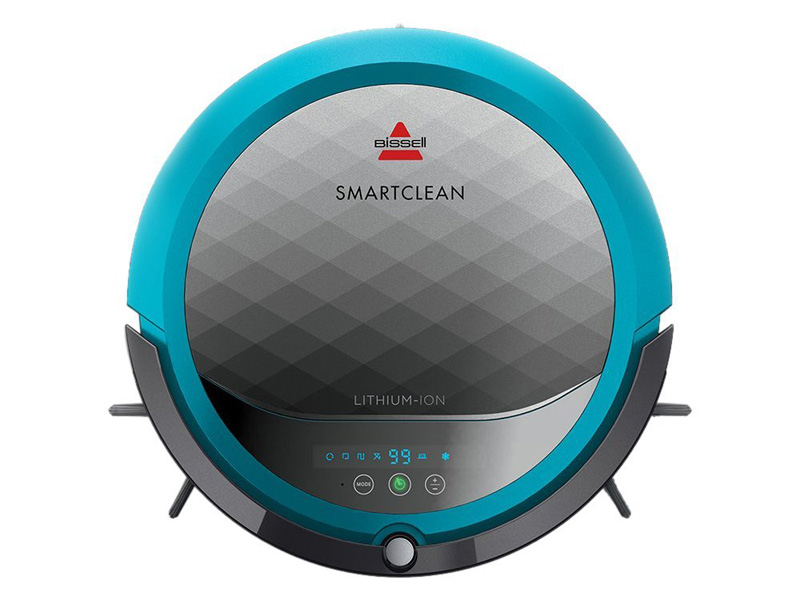 Bissell 1974 SmartClean Robot Vacuum
Bissell 1974 is one of the cheapest models on this list, costing only $ 299 (begin of 2018). Bissell has been in the vacuum cleaner business for more than 100 years, but has only been doing robovacs in the last decade.
The SmartClean is solidly constructed and well designed. Your dustbin, roller, side brushes and battery are safe and easy to remove, unlike the more expensive Dyson 360 Eye. However, it does not include remote control, Wi-Fi, or spare parts. In fact, you will have to buy the spare parts separately. Additional filters and side brushes cost 14$. For its part, the remote control costs 20$.
You can schedule the cleaning from your charging station, choosing between five different types. It can also be controlled from your LCD touch panel. Unfortunately its interface is not very intuitive or easy to use. It is good cleaning wood floors and tiles, but has problems with carpets and transitions between rooms. Also, due to its infrared cameras, it does not clean the dark carpets.
It is quieter than a normal Roomba or a Neato, but louder than its rival EufyRoboVac 11. However, that makes up for it being one of the fastest robots available, thanks to its small cleaning brushes. That speed does not prevent you from detecting and avoiding obstacles. It also has smart sensors and automatically recharges. Now, those small brushes (and their small suction hole) reduce efficiency when cleaning dirt. Therefore, it is not good for deep cleanings.
Your garbage deposit is also very small, so it is necessary to change it often. In general it is a good model considering the price-quality ratio, but it is still inferior to the cheaper EufyRoboVac 11.
---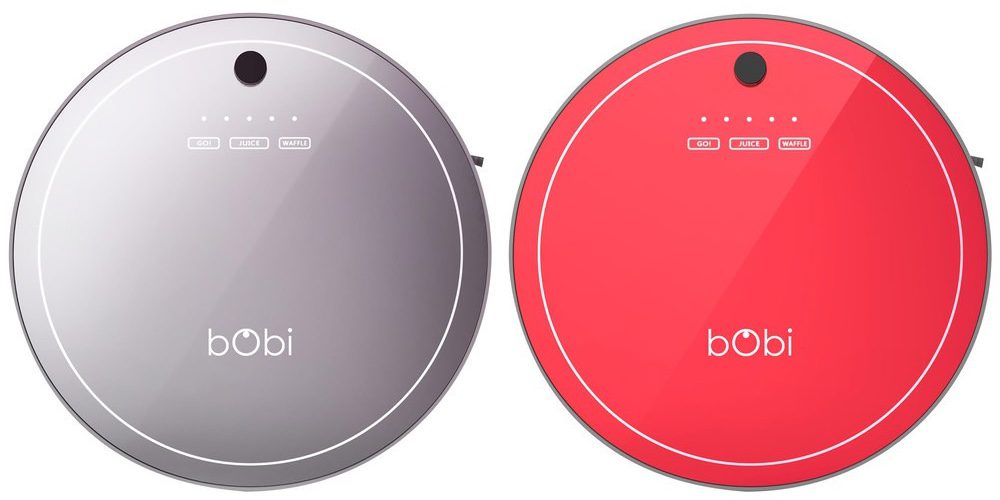 Bobsweep Bobi Pet
The Bobi Pet is one of the latest models from Bobsweep's long line of robovacs. It costs only 299 dollars. Its design is similar to the Roomba. It is smaller than Neato BotVac Connected and Roomba 980.
Instead of LCD panels, the Bobi Pet chooses three buttons embedded in its upper part: Go, Juice and Waffle. Go activates the robot, Juice makes it return to its charging station and Waffle tells it to clean. There are no other advanced settings or options available to the user. On the contrary, we must use a remote control to manually program the model and adjust its speed. You do not have a mobile app available.
It includes a main brush and a rotating side brush, plus a removable dust bin, a washable HEPA filter, dust and obstacle detection sensors, and a UV light (which can be deactivated). It also has a mop on its back, but you have to spray it with water or detergent to make it work.
Its battery lasts approximately 90 minutes of operation after four hours of charging. When unloaded, it automatically returns to your charging base.Its test-based navigation algorithm has improved compared to its predecessors and the mop is very useful for cleaning bare floors and kitchens. It is also useful cleaning under beds.
Among its disadvantages is that its suction motor is weak (and less powerful than the other models on this list), is not able to see black or chrome furniture, does not clean the carpets deeply, your garbage deposit is small and you have to clean your brushes and trash bin after each cleaning session. It is not a bad robot, but it is behind the other models of this list in the tough competitive market of the robovacs.
After considering the main alternatives, the best options here are the Xiaomi Mi Robot Vacuum and the old but always reliable Roomba 650. However, if you want to try the Neato D85, the BobsweepBobi Pet or the Bissell SmartClean, I can assure you that those models will not fail you either.