When a newbie decides to start learning about the huge world of robot vacuum cleaners, he will see that there are too many options to choose from, and he won´t even know where to start. This series of guides aims to be that starting point. When your budget is very small and you see that the most famous and modern options are out of your reach, you haven´t choice except to start exploring between old but still useful artifacts, or new brands that are beginning to be known in the market, even Chinese robovacs.
In this article I will start by exploring what are the best cheap robovacs for a new buyer like you. This won´t be a hierarchical top, I recommend equally both the position №5 and №1.
---
Eufy RoboVac 11
This modern model is the most sold robot in Amazon in the range of low price robovacs. It only costs 220$. It has an incredible rating of 4.6 stars and more than 1000 user reviews, being awarded by magazines such as PCMag as "the best robovac under 300$". These recognitions are not free. This vacuum robot is made for those who want to try a new device at home, but do not want or cannot pay a lot of money for it.
What does Eufy RoboVac 11 offer? It starts with a set of standard brushes: a rolling brush and two lateral ones that rotate in opposite directions. This is enough to efficiently clean smooth surfaces and walls, although it doesn´t have a flexible brush. This combo, which includes a powerful suction, ensures an intensive cleaning and quality. The size of the combo is small enough to clean under furniture and not clog in tight spots. In addition, it has a rubber front bumper and side sensors to protect against falls and crashes.
However, it is fair to say that it isn´t perfect: it gets stuck in the cables placed on the floor, doesn´t treat thick carpets well, hasn´t navigation function (moves randomly), and its sensors are easily obstructed with garbage and hair (staying stopped in full cleaning).
Battery: Another disadvantage is its battery, which has a lower autonomy compared to its competitors: 100 minutes. At least, it is a modern lithium-ion battery with a long life cycle, unlike some of its competitors. It is also an easy battery to fully charge in only 5-6 hours.
Animal hair: It is also very good at dealing with animal hair, mites, fungus spores, and other allergens. It also has a large 0.6-pound garbage container, and is excellent at cleaning short and average height carpets, tile, laminate and wood flooring. However, Eufy recommends not using RoboVac in a thick carpet because it depends on its infrared sensors, although it works well for dark surfaces, unlike the iLife A4.
Remote control: The Eufy is programmable remotely by a remote control to clean the day. This control is compatible with Wi-Fi, so you can program it remotely from your PC. Also, unlike several cheap models, it has a HEPA filter that guarantees a much higher efficiency than its competitors. It is the quietest of all the cheap robovacs that exist, even in its Max mode.
Undoubtedly, of all the models explored in this essay, we can consider the Eufy as the best of all in relation quality-price. Undoubtedly it is preferable to give up some of the most luxurious features of expensive alternatives. While the Eufy RoboVac 11 does not have the sensors or viewfinders of the Dyson 360 or Roomba 980, it can avoid most obstacles and get out of difficult traffic jams.
---
iLife A4
The iLife A4s is a Chinese-made model that shows why a product is Chinese isn´t necessarily bad. Mind you, don´t expect this to be a miraculous device that leaves the Roomba or Neato in a humiliating second place. It complies very well with your work and already, that is not little. The iLife, with an approximate price of 199$, is one of the cheapest robovacs in the market. It´s designed to last a long time, forget the models with easily saturated circuits.
In fact, it has a design similar to the Eufy RoboVac 11. What gives the A4 a small advantage is its low profile of three inches. Their cleaning cycles were long, but effective. Its three-step cleaning and strong suction system easily picks up dirt and dust, not to mention its powerful HEPA filters. By the way, it is good to clean carpets of almost all types, except the thickest ones. However, that is a minor problem considering its overall performance.
Battery: It has several side brushes and a quite autonomous and good battery with 120-140 minutes of working time to prolong the life of the robot and save energy. It is easy to program at a certain time thanks to its good second-generation intelligent algorithm.
It also adapts smoothly to multiple types of floors and automatically moves to the power source to recharge when it runs out of power. It´s easy to program and has very advanced sensors that manage to avoid crashing or falling down the stairs in most cases. Even its small size helps it to clean under the bed and along the walls.
One of its great strengths is that it offers its customers an additional set of HEPA filters and an additional set of side brushes. Normally it is a very silent device, except when you activate the "Max" mode, which is very noisy.
However, it also has its disadvantages, in addition to those already mentioned. It is not good enough avoiding obstacles compared to the Eufy RoboVac 11, let alone more powerful machines. In addition, it cannot travel through a 10 cm high obstacle. You will have to move it yourself. In addition, it can get stuck under low-rise furniture and cannot be turned off by itself in such cases.
It is best for large open rooms, preferably those that are not full of furniture.
---
EcoVacs Deebot N79
There may be famous names like Roomba and Neato that most robovacs owners know about, but right now one of the most sold robovacs on Amazon is the EcoVacs Deebot N79. It costs only 230$. Its buyers say that they like its low price, its useful functions and that it can be controlled remotely by a Smartphone. Obviously, it is not any trifle.
According to our evaluation, after a long and in-depth study, the EcoVacs Deebot N79 is a gift for the low cost it has. It is quite complete to cost only 230 dollars. If you want to enter the world of robot vacuum cleaner but you are afraid to make a millionaire investment that could go wrong, your best option is the EcoVacs. It may be very slow cleaning, but it's worth it. Leave it running when you're not at home. It rarely gets stuck, don´t worry in vain. Of course, it has problems going from a wooden floor to cleaning a high carpet.
But what does EcoVacs have that makes it so attractive? Before answering that, what is it that you don´t have? It has not camera-based navigation, efficient random scanning, a large trash container, nor high-performance batteries. It also doesn´t work on thick carpets, like the iLife A4.
Remote and battery: Now, what it does have, in addition to its Wi-Fi connectivity, is a very good double side brush system, a central brush of double V, a lithium-ion battery that will work for approximately 100 minutes, an excellent performance in bare floor and one year warranty.
According to consumers, despite not being the quietest and most powerful robot, it is quite thorough. You can speak perfectly even when the EcoVacs is doing its work at home. Also, if your house is low and has hard floors, it offers excellent performance thanks to its motor and the two side brushes. It is also very good at dealing with the hairs of your pet. Maybe cannot clean it thoroughly, but even the most expensive Dyson is not capable of that right now. Its app is pretty good and easy to use. You can locate the robot if it gets stuck or stops somewhere.
The EcoVacs DEEBOT N79 may not have the complexity or quality of a Neato or a Roomba, but it makes up for it with excellent performance if you consider its price under 250$.
---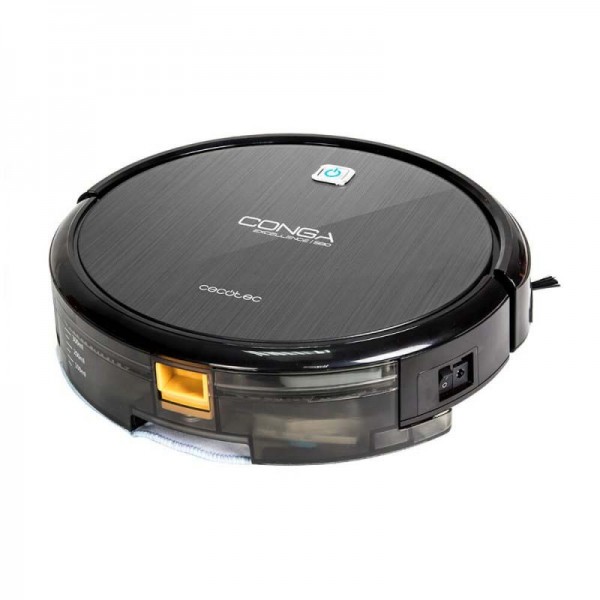 Cecotec Conga Excellence 990
The Spanish company Cecotec has for some time been producing its own vacuum cleaner robot, the Conga. It is true that they don´t have the best reputation, but if you are looking for a cheap robot that meets your minimum expectations, Conga will not let you down. Not in vain has a good score on Amazon.
It is a very versatile model, for how cheap it is, because it is able to sweeping, vacuuming, mopping and scrubbing the floor with surprising efficiency. If you are stingy and demanding at the same time, it may please you. It has an iTech 3.0 smart navigation that uses its sensors to reduce the chances of error and adapt to your home.
Battery: Its battery has an excellent autonomy of 130 minutes, ahead of more advanced models. Its Turboboost turbine enjoys of good power.
It has a very intuitive design and is very easy to handle. Unlike another model, exploring its functions will be very easy. It can be controlled remotely by a command with LCD screen and with this you can also schedule cleaning. Although it is not the best dealing with pets, it knows how to face this problem adequately, being quite silent (less than 64 dB) and powerful when it comes to cleaning hairs, even on carpets. It also has a good HEPA filter capable of retaining, according to its creators, 99.9% of allergens.
---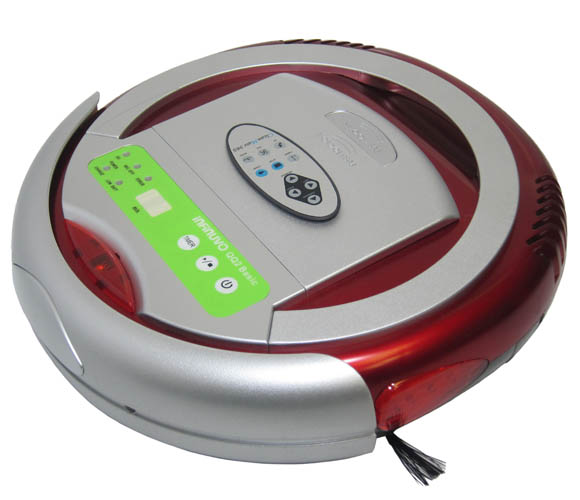 Infinuvo CleanMate QQ-2 Basic
From this whole list, the most affordable vacuum cleaner robot is the Infinuvo. It is a Chinese robot. For only 150$ you have a robot able to disinfecting, sweeping and vacuuming all at the same time. It is a very expensive price for a toy, but very cheap for a robovac. Of course, this is more than a toy.
Battery: The Infinuvo has a work time of 80 hours after a period of battery charging of only three hours and a one-year warranty. Apply UV light to the floor, eliminating all germs, bacteria and allergens from the soil, leaving it without spots. Now, it has no basis for automatic loading, it is you who must plug it in after finishing the cleaning. You cannot even schedule a daily schedule.
Finally, this model has consistent and acceptable collection results, but obviously lags behind the other models on this list, and more expensive.
The QQ-2 Basic is an old device and although Infinuvo has launched newer models, the QQ-2 was good for its time. If you want to try a robovac and you only care about which one is the cheapest, the QQ-2 is your best choice. You choose if it's just another cheap model or a bargain.
Honor mention: Best robovac under $50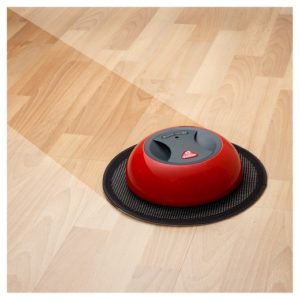 We said that the QQ-2 Basic and in general any robovac, aren´t toys. However, I wanted to talk a little about a toy that knows how to do its job considering the value for money. That toy is the O-Duster Robotic Floor Cleaner. For only 25$, you have a device made of plastic material, which does a great job collecting hair, dust, lint and some dirt. Now, it is not a vacuum cleaner or a broom. It doesn´t serve to remove liquids or dirt from the floor. It's a mop robot and that's it.
You can choose between two cleaning battery programs: 30 minutes and 120 minutes. In addition, it has a change of address; detects the wall or objects and avoids them. But sometimes it gets stuck under objects or furniture.
To be a cheap toy, it is nothing bad.
Conclusion
In summary, considering all the alternatives, I highly recommend the Eufy RoboVac 11. Its recognitions and sales are not in vain. If you don´t have to buy an Eufy, the iLife 4A will fulfill your wishes. If you are someone of short budget or very stingy, without a doubt neither of them will disappoint you.