If you have a pet, one of the purposes for which you might be interested in buying a vacuum cleaner robot is the need to vacuum the hair and waste of your dog or your cat without having to spend part of your valuable time on that annoying work. However, not all robovacs are specialized in dealing with pets, to our disgrace. Some are simply decent. Others are really good. Others do not measure up at the key moment.
Here we will introduce those who are the best robovacs models for pets.
---
Samsung PowerBot R7070
When it comes to cleaning pet hair, there are many who recommend the Samsung PowerBot R7070. However, a good question would be: why buy it when there are cheaper alternatives from Neato and Roomba? Here we explain.
It has an inelegant and bulky design, with elongated D shape (although it is also similar to a U), including a straight edge front bumper. It also has a camera and a small garbage can. Underneath it has a central roller, fall sensors, load contacts, three wheels and a switch. In the package the Powerbot includes its charging base, an extra filter and a remote control.
The Samsung Powerbot R7070 works very well, thanks to a powerful suction and an intelligent navigation system based on your camera. Depending on the ground, it automatically adjusts its suction power and manages well with various types of surfaces. For $ 600, it's a good business. It has Wi-Fi connection and can be managed using the Google and Alexa assistants. You can also use your apps for iPhone or Android. With them you can program routines even for when you are not at home.
Unlike random robovacs, the Powerbot avoids colliding with furniture or objects, thanks to its cameras. It cleans the room more methodically instead of playing pinball randomly, like a snake. Its filter is easy to wash, which makes maintenance less expensive.
It is quite efficient at dealing with pet hair, and may exhibit efficiency rates equal to or better than those of the expensive Neato Botvac Connected when it comes to cleaning pet hair or cat litter.
Among its few disadvantages, it would be the small size of its dustbin, in addition to the short half-life of its battery. Undoubtedly, the best model on this list, even if it does not have such a good quality-price ratio.
---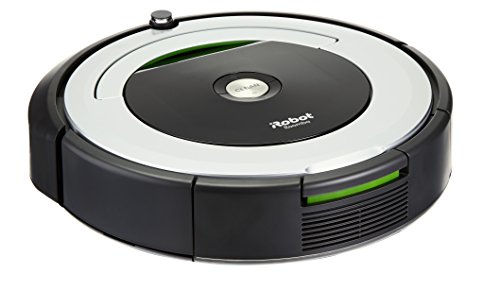 iRobot Roomba 690
It is rare to see Roomba totally out of any list of robot vacuum cleaners, and this time will not be the exception. In this post we will talk about the Roomba 690, an improved version of Roomba 650 that has some additional extras and improvements that make it more efficient cleaning pet hair. It also has a very affordable price.
It has a friendly and elegant design that will like your cat or dog, being your playmate in addition to being your cleaning assistant. It is quite good moving below most furniture like sofas and beds, which is precisely where the hairs tend to accumulate.
It also has Wi-Fi connection, and can be controlled by voice through devices such as Google Assistant or Amazon Alexa. It also has an app available for iOS and Android, iRobot Home, with which you can schedule a daily automatic cleaning (and even more if you want), check the cleaning history of the robovac with the details, and a button to activate and control the Roomba 690.
Like several Roombas, the 690 model has the typical iRobot three-stage cleaning system: loosening, lifting and finally, sucking. The high-powered motor and AeroVac filters provide enough suction to suck all the dirt, debris and hair of our pets, as well as being able to clean almost all floors, thin carpets and some thick carpets.
However, it has its problems, such as difficulty to change floor or tendency to collide with objects and furniture of very charged rooms.
---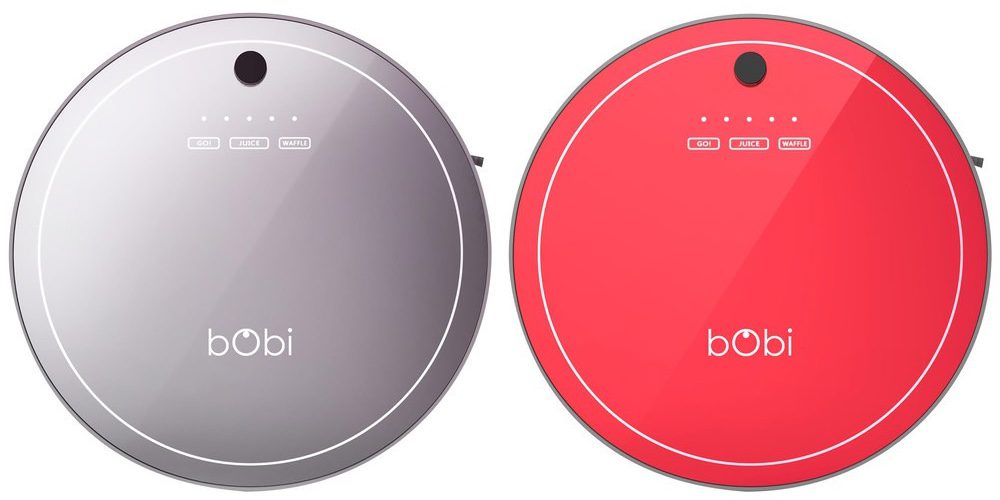 Bobsweep Bobi Pet
We have already talked about the Bobsweep Bobi Pet in our review of best robovacs under 500$, but it deserves a post in this post because it is a pretty good pet model, despite its various defects. It includes a mop and is quite versatile. You can read here the evaluation that we wrote about it. It is the cheapest model on this list, with a cost of only 299$.
In conclusion, we can recommend the Samsung Powerbot R7070 as the best existing model today to clean your house of debris and hairs left by your pets, when evaluating the value for money. Obviously there are more efficient expensive models like the Dyson 360 Eye, but a cheaper model is preferable to clean your home well enough. However, the Roomba 690 and the Bobsweep Bobi Pet are also quite good, beautiful and cheap.